Available in numerous looks and colors, there are literally hundreds of styles of window shades to choose from. Offering versatile beauty and performance for your windows, window shades are a great choice for residential and commercial buildings alike. At Top Notch Shutters, we offer a full range of window shade options to help you get exactly the right window covering for your needs. While our huge selection seem overwhelming, our professional window shade specialists are ready to guide you through the entire process from shade selection to expert installation. Let our experts help you find your perfect window shades today!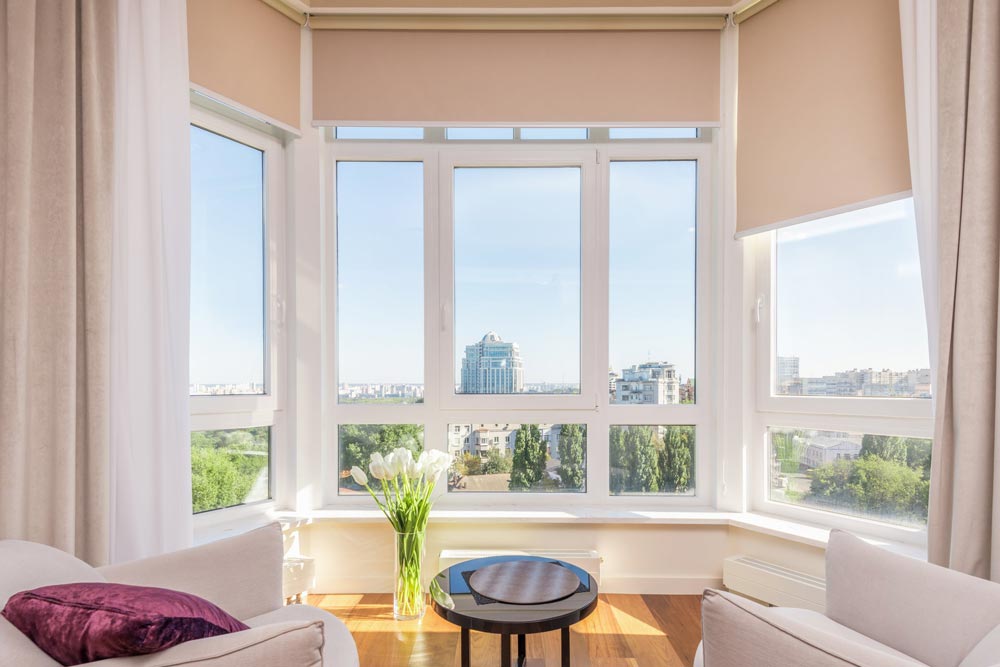 Roman Shades
Ideal for formal, contemporary, and vintage tastes, Roman shades from Top Notch Shutters are a smart choice for any home. Roman shades combine the fabric look and texture of window draperies with the practicality of a window shade. You can get the best of both worlds with Roman window shades! Our Roman window shades are great for adding privacy and providing adjustable light control, and many styles can even increase your windows' energy efficiency. At Top Notch Shutters, we offer a number of options for your Roman shades, including light-filtering or room-darkening, a broad selection of fabrics , and flat or hobbled designs. Our professionals are here to create a customized Roman window shade that's ideal for your style and needs.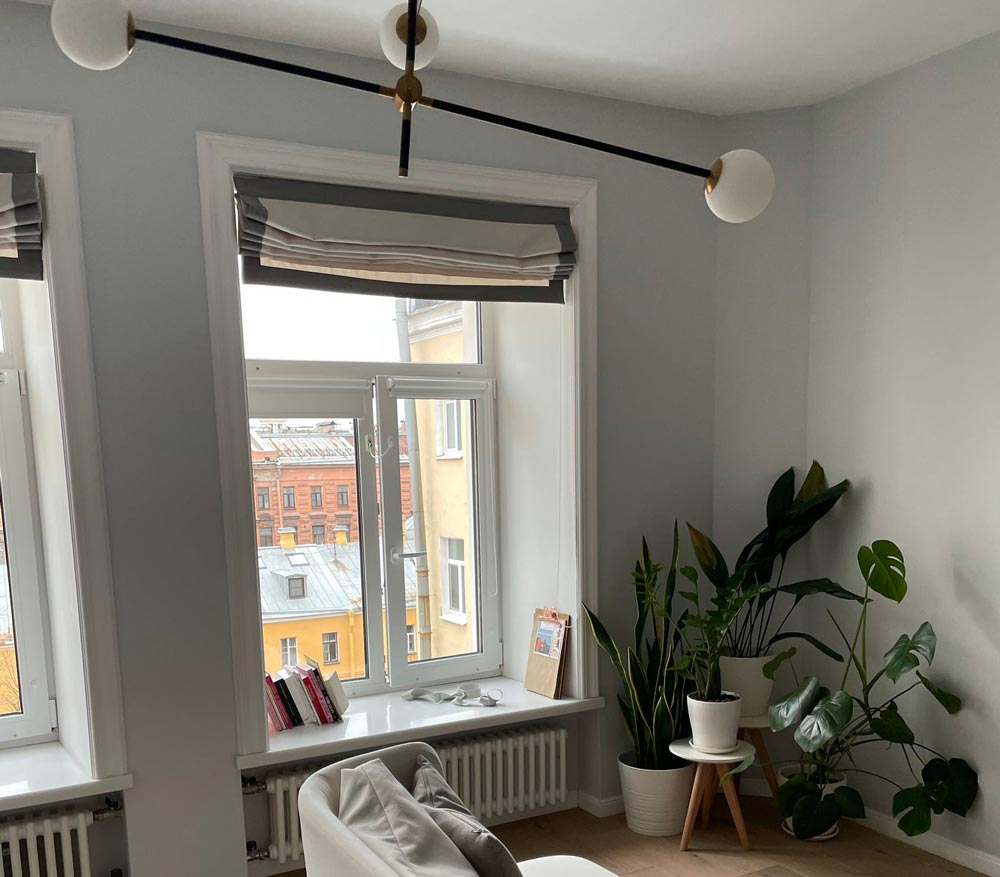 Cellular Shades
Perfect for improving your home's energy efficiency during both the hot and cold months, cellular window shades are a great solution for year-round efficiency! With their luxurious looks and energy-efficient performance, cellular shades are a fantastic window treatment option for any room of your home. Also known as honeycomb shades, cellular shades are constructed from layers of horizontally pleated fabric. These folds create honeycomb-like cells, forming an insulating curtain of air pockets between your home and the temperature outside. At Top Notch Shutters, we carry both single and double honeycomb options in cellular shades, and we'll help match you with the shade that's right for your budget and your space. Our cellular window shades are available in a broad color palette and can even come with blackout linings. If you're ready to upgrade to beautiful window coverings and increased energy efficiency, we're your answer for cellular window shades in Natick and Boston.
Roller Shades
Whether you're in the market for a roller sun shade for your retail store or need an attractive, elegant roller shade for your living room, Top Notch Shutters can help. With their simple lines, easy operation, and beautiful looks, roll up shades are a fantastic solution for your window covering needs. Offering both privacy and light control, your roller shades from Top Notch Shutters can be completely customized to best suit your needs. That's because we specialize in creating custom roll up shades, and with options including light-filtering and room-darkening opacities, decorative trims, easy-lift mechanisms, and a huge selection of colors, our team can design the perfect roller window shade for your home or commercial space. Contact us today to schedule your free, no-obligation consultation and to learn more about custom roller window shades and your needs.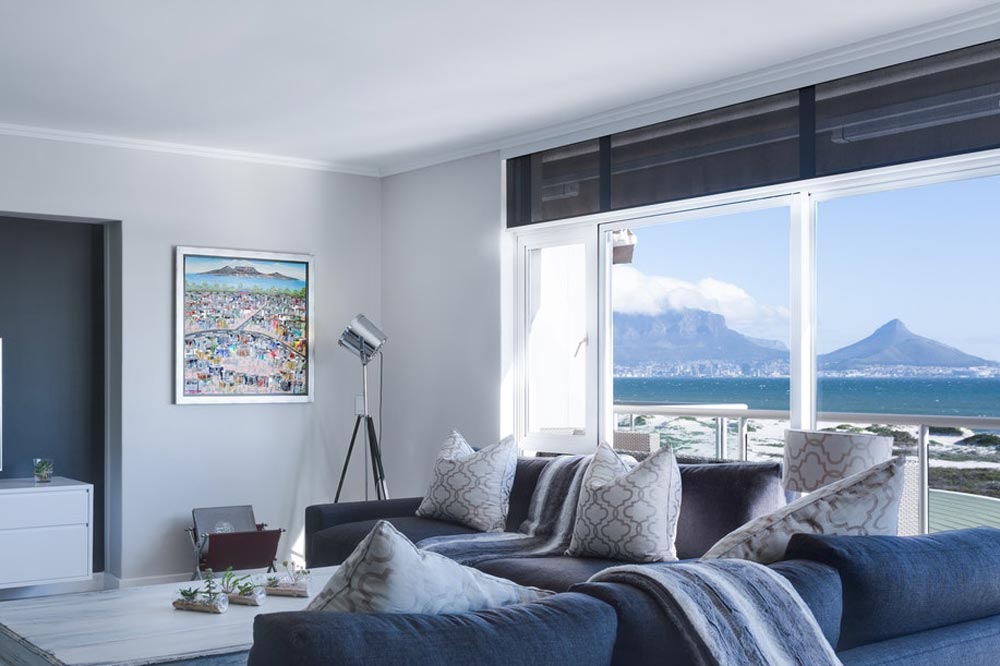 Sheer Shades
Do you love natural light but hate the glare of bright sunlight? Want to enjoy sunlight without the damaging, fading effects of UV rays destroying your furniture, art, and rugs? With sheer window shades from Top Notch Shutters, you can!  Our sheer shades are a fabulous option for diffusing the Sun's light and reflecting dangerous UV rays–that means you get the natural light you love without the negatives. From soft drapery sheers to roller sun shades, Top Notch Shutters has a wide assortment of sheer shades that enable you to control sunlight levels and add privacy without cutting out eliminating the natural light entirely. Carrying sheer window shades in a number of styles, colors, and opacity levels, we have a sheer that's perfect for almost any home or window.
Woven Wood Shades
Increasingly popular as today's decorating tastes shift more toward natural design and materials, woven wood shades provide a distinctive window covering for your home. Also called bamboo window shades, woven wood shades offer natural elegance and grace  for windows large and small. Utilizing natural materials like grass, reeds, jute, bamboo, and wood, woven wood window shades add privacy and filter light while creating a sense of organic style with their rustic charm. Top Notch Shutters has woven wood window shades in a vast range of looks, textures, and color palettes, and with blackout linings available, wood or bamboo shades can even be room-darkening (perfect for bedrooms and nurseries). A beautiful combination of practical design and natural style, woven wood window shades are a fantastic choice for modern and traditional style alike!