Plantation shutters are a great window treatment for any home, providing a timeless, elegant look and great return on investment. Bringing you the same privacy and light management performance as more plain window treatments, plantation shutters also offer so much more. Take your home or commercial property to the next level with interior window shutters from Top Notch Shutters. Our huge selection of window shutters is sure to have one that's perfect for your needs, so call today to schedule your in-home consultation.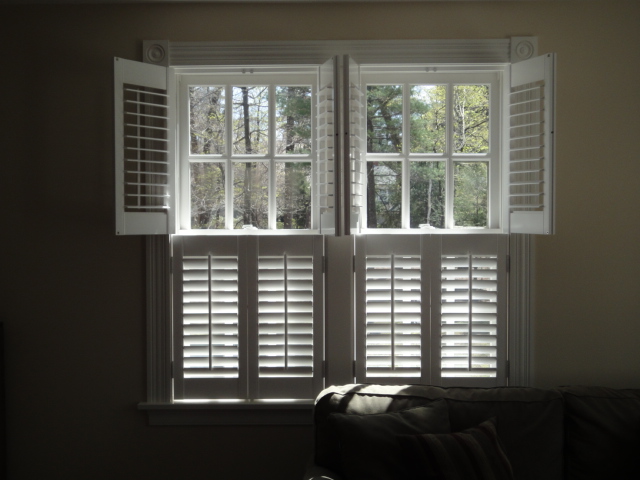 In addition to great functionality as window coverings, interior window shutters from Top Notch Shutters offer aesthetic and performance benefits above and beyond that of other window treatments, including: 
Timeless beauty: Offering clean lines, low maintenance, and simple elegance, plantation window shutters are ideal for formal and contemporary styles alike.
Energy efficiency: Plantation shutters can actually help increase your home's energy efficiency. Especially with real wood shutters, the frame-filling design, unique construction, and natural insulating abilities of wood, can help keep your home cooler in summer and warmer in winter. Offering year-round energy-efficient performance on top of their great looks, your window shutters will lower your energy bills and increase your home's beauty at the same time.
Great return on investment: Popular with home buyers as well as with homeowners, plantation shutters can help increase your home's resale value. In fact, interior shutters add more value to a home than any other window treatment option. So you can enjoy your window shutters today and get great ROI when you sell your home later.
Have questions about the benefits of installing interior window shutters for your home or office? Just call or e-mail us today. Your Top Notch Shutters window treatment professionals are available to answer your questions or to schedule your free in-home design consultation.
Composite Wood Plantation Shutters
Built from a sturdy combination of real wood and a durable polymer, composite wood interior shutters offer the appearance and feel of solid wood without the higher cost. And because of their unique construction, composite window shutters are actually even better able to stand up to years of use and abuse. Their design means they won't warp, crack, or fade, and their also highly humidity-resistant (making them ideal for high-moisture rooms like kitchens and bathrooms). At Top Not Shutters, we offer several great collections of custom-built faux wood plantation shutters to help you get the window covering look that's right for your home and your style at a price that's right for you.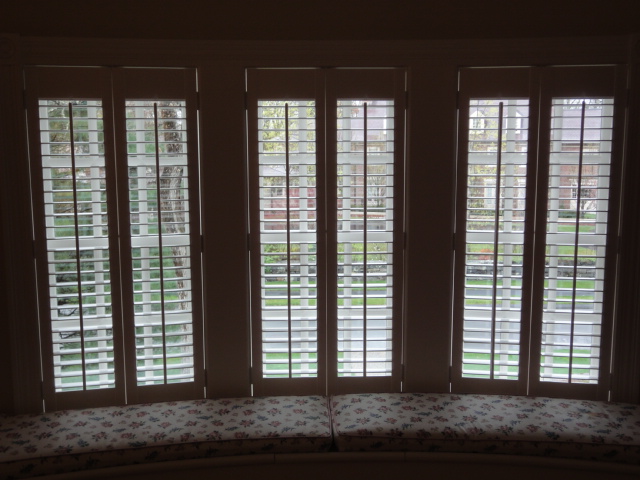 Real Wood Plantation Shutters
 Custom built to precisely fit your windows, wood interior window shutters from Top Notch Shutters are like fine furniture for your windows! Add a sense of sophistication, permanence, and natural beauty to your home with wood window shutters. Made from North American hardwoods, your wood plantation shutters from Top Notch Shutters offer unmatched beauty, style, and splendor. Ideal for casual decor as well as formal design, wood window shutters offer superior performance, insulation, and great looks for just about any room of your home or commercial property.
Specialty Shape Plantation Shutters
An ideal solution for creating a coordinated look for all of your windows, specialty shape window shutters bring you performance and beauty. In addition to standard rectangular shapes, interior window shutters from Top Notch Shutters are available in a variety of specialty shapes. Designed to fit your home's beautiful accent windows, shaped plantation shutters offer great light control and privacy benefits for these hard-to-cover windows. From arches to hexagonal windows, Top Notch Shutters has all the plantation shutters you need at a great price.